THE MAGIC IS IN THE NAME – ESCAPE THE STRESS OF YOUR SCHEDULE!
In 2022,  we are working harder than ever and the daily obligations associated with working and living never seem to end! The pressure to succeed and chase perfection is more powerful than ever, and as a result, we're feeling more and more stressed and anxious. If you're feeling like you just don't have a break from it all, it's time to try an escape room. These rooms are designed to give you a break from your daily life and immerse you in a fun environment. The best part is that once you're done, you'll leave refreshed, full of excitement, and feeling accomplished. Whether you schedule an escape room with friends or plan one on your own, you'll be glad you did.
An escape room is a live-action game where you are locked in a room and you have to find clues and solve puzzles to get out. Escape rooms are a fun, interactive way to get away from the stresses of daily life. They provide a unique experience where you are forced to think critically and use your wits to solve puzzles, escape from the room, and win.  If you are looking for a fun and interactive way to get away from the stresses of daily life, check out an escape room.
HOW ESCAPE ROOMS CAN HELP WITH STRESS
The magic is right in the name. Escape rooms are enthralling experiences that can be used as a form of stress relief and as a way to spend some time with friends and family. Disconnecting from the world for an hour with a specific set of tasks and a simple challenge – work with the people in the room to escape it!
In an escape room, you aren't worried about tomorrow's work, deadlines, or obligations. Escape rooms offer a fun and creative way to spend your time and completely shift your focus away from your routine stresses and enjoy a life-sized puzzle with the people you love.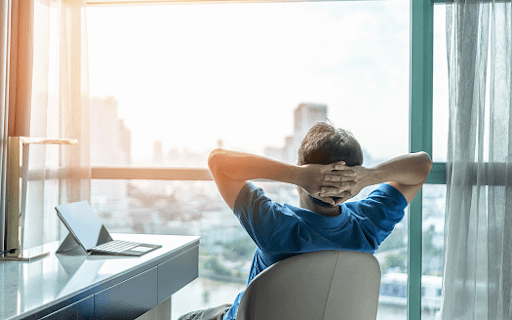 HOW TO BOOK YOUR ESCAPE ROOM WITH HINTHUNT
The best way to get some stress off your shoulders and book your escape room in the Greater Toronto Area. You can use our awesome and convenient booking systems to find a time and Escape Room that works for you and your party. Plunge into unknown waters with "Deep Dive" or travel to Japan with "Zen Room". You can check out pictures of each room in the booking process so you know what you're getting into. Be sure to look at our amazing reviews and leave a review yourself after your escape. If you are looking for a fun and exciting way to get away from the stress of daily life, the best way to do it is to book a HintHunt escape room!