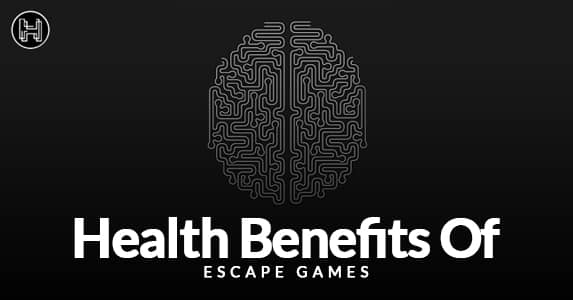 Life is unpredictable, we can't predict what will happen next, we must be conscious and do the activities while keeping in mind the positive impact it can leave on our health and well-being. We should guard our health and make this habit a priority above all. To manage and look after fitness includes grabbing the positive energies and phasing new challenging ways to explore the wonders of life.
Physical health nourishment has an immense power that motivates us to perform actively and conveniently in our daily routine. Whether it is our childhood, teenage or old-age era of living, we are bound to look for a new course of action to foster our possibilities of prosperity throughout our journey of living.
Escape games flourish mental health by a fresh beam of light in terms of being recognized as the best team-building activity, a comprehensive study and travel partner, a great birthday celebration solution and provokes to accomplish a goal fondly.
Mental health issues mainly include anxiety disorder, clinical depression, bipolar disorder, dementia, obsessive-compulsive disorder, post-traumatic stress disorder. In all these types of diseases, one emotion that is transparently common is discomfort. These issues indicate that we should be balanced in our life concerning regular activities. Balancing personal and professional life is a key to a healthy and peaceful environment where we and all of those who belong to us are responsible for a fit, healthy and happy community.
The health benefits of escape games are defined below.
QUICK ACTION AUTHORITY
While playing an escape game, we have a chance to improve our action-taking authority. In the thrilling 60 minutes of playing, team members have to go through so many clues, hints, riddles, and puzzles that foster the capability of team players to brainstorm the tasks. To strengthen the team, It is like fuel to drive our quick action ability to escape the room. When we are bound to deadlines it exceeds the brain functioning performance that results in activating the critical thinking habit in our mind. Critical thinking is home to many positive aspects like analyzing and making progress within the minimum time limit.
EXERCISE THROUGH ENTERTAINMENT
Exercise keeps you refreshed mentally and physically. As we all accept the significance of exercise, we should acknowledge what kind of activities help us to make time to do exercise while having lots of excitement and fun. Escape room gaming provides us with an exciting thematic adventurous gaming ambiance to maximize the exercise routine while interacting with the team of our choice either with our friends, colleagues, or family.
BRACE THE MOOD
Escape games freshen up our mood as mood swings are a common issue due to the unpredictable waves in personal and professional life. After going through a hectic working schedule, everybody wants a calming and soothing weekend. We can avail of this mood booster virtually and in-person as well. Fun lovers know how magical it is to turn a boring day into an energetic one.
MAKE AWESOME MEMORIES
Memories are the crucial part when we go through the flashbacks, we often find smiles on our faces or tears in our eyes. That is the ultimate proof of how memories can deeply affect our mental capabilities and performance. Fun-filled times of life have the quality to leave a prominent mark on mental and physical well-being. Memories deliver us the essence of togetherness, we remember people's names by how great our memories are with them. It specifies their presence in our life in terms of how much they are important to us.
ROUTINE MANAGEMENT
Escape games provide an extensive reach to manage our routine life. Due to the limited time period of gaming. Team members are encouraged to do routine management. This enables the team members to manage their time for the priorities easily. The primary quality of good health and well-being is to manage the routine of our daily life cycle like eating, sleeping, studying, etc. Managing the routine and making time to play is only possible when we balance ourselves through proper time management.
Enjoy the valuable health benefits of escape rooms by making yourselves a priority. Give a booster shot to your life and refresh your mindset by cleansing the burdens of life. Excitement can come with your favorite activity and nothing is better than escaping a thrillful and adventurous room!