Playing escape room games can be a lot of fun since they can test your prowess, attention, focus, and problem-solving skills.
With that in mind, many escape rooms can be very challenging, and it can take a bit until you find the answer. Which makes you wonder,
How can you win an escape room?
While we are unable to reveal the strategies and solutions for every escape room, there are some general ideas that you can follow in order to create a winning strategy.
Read and understand the rules of that room
Each escape room has its fair share of rules to take into consideration. You want to see if there are certain items within the room that you shouldn't touch,
For example,
You also need to understand what key items can help you as well.
Reading and understanding the room's rules is definitely going to bring in a much better experience.
Every escape room in Mississauga has its own rules, so just stick to them.
Keep an eye on the clock
All the best escape games will always test you and they can be time-consuming. Remember that you have only a limited time to escape the room. 
That's why you always want to monitor how much time you spent on puzzles.
Always look for clues
Every room has a set of clues you can follow. After you do the escape room online booking, you may want to check and see if there are any main points of interest-based on the image.
Also, when you do enter the escape room near me, you do want to browse it and see what stands out. If something seems off or different, you do want to talk about it, as it can make a huge difference.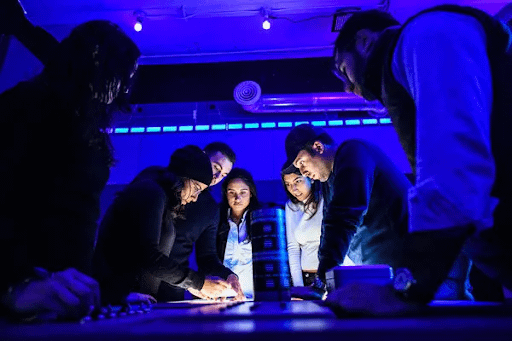 Listen to your team
The escape room experience is always creative and it requires you to be a team player. 
While in some cases you can play alone, generally the best escape games will require you to play in a team. 
It's extremely fun and interesting, and it will bring amazing results.
Work on different things
If you want to get out of the escape room fast, then every person has to work on something different. 
It saves time, no matter if you are in the submarine escape room, torpedo escape room, or crypt escape room. 
They all have lots of quests ahead of you, so dividing and conquering is the right approach here, and it will help quite a bit.
Put used items aside
This is actually a great idea because you will know what stuff doesn't need to be used anymore. 
Staying organized is crucial for the escape room experience, and it will help eliminate a lot of potential problems that might arise.
Conclusion
We recommend giving the escape rooms in Mississauga a try if you want to test your puzzle-solving techniques and try out something new. 
At the end of the day, the most important thing is to have fun, work as a team and get out of the escape room as fast as possible. These tips and tricks will help you do that, and the results can be incredible!