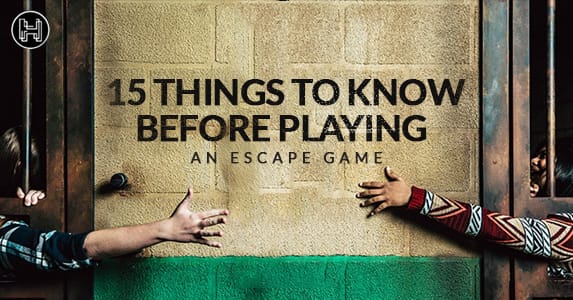 1. What Is An Escape Room?
An escape room is an unusual game activity if you want to build a strong bond with friends or have a good family time. In escape games, you and your friends would be sent to a room full of puzzles and mysteries.
You'll be given roughly 60 minutes or less to come out of the room. Solve the puzzle, find hints for a treasure hunt and join clues with your friends to come out of the room!
In short, think that you're in a live movie that could be any genre from horror to thriller. Escape room booking sometimes has to be done in advance. Other times you can book one on the spot. Remember, think like a detective!
2. Key Features Of An Escape Room Game
One of the most important things about escape rooms is that nothing would be straightforward. Though you will not have to solve an entire murder case, it won't be as easy as picking a missing key from the table.
You will have to complete a treasure hunt or get clues matched in a scary or thriller setting. Time management is key for success through an escape game. If you don't time your investigation correctly, you're out!
A minimum of 2 and a maximum of 8 people are allowed at once in an escape room game. This size can vary largely between different places. For instance, some places even allow up to 10 people at a time if the room is large enough.
3. Average Price For Escape Games
For a game of around 60 minutes, you would be charged under 30 dollars. Though this is an average, you can not be charged above this. So don't worry, having fun with friends and family isn't so expensive!
4. Who Are These Games Most Fun With?
Escape games are a great adventure with college friends or along with people you usually hang out with. You get a chance to solve fun puzzles and judge each other's mental skills on a whole new level.
The important part is who you SHOULD NOT take with you in an escape room game!
You should not go to an escape room with a new date! Escape games demand quick action, mental work, and at times you're under time pressure as well. Does that sound exciting on a first date? Not.
Also, if you have some underaged kids or kids younger than ten years olds in your family, an escape room won't be as much fun for you due to the age gap.
5. Teamwork And Smooth Coordination Is Key
While solving mysteries in an escape game, teamwork is a crucial element. Connecting clues would be hard if you don't work together and coordinate smoothly, and some hints could even go unnoticed.
6. Organize Clues And Information
Many details depend on the theme of the room. If you're in a haunted restaurant, chances are you might find most clues in the kitchen.
There is often much information to be remembered under pressure. Therefore, make sure every team member places all the clues in one place so that everyone can view and use them.
7. Don't Thin Too Much!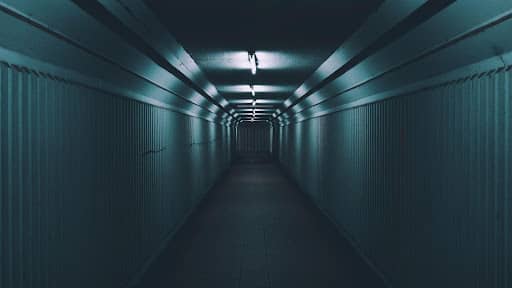 8. Split Up Your Team If The Room Is Big
With a big team comes huge responsibility! To manage things better with many team members, make sure to spread across different parts of the room. Escape rooms aren't just one small compartment, and there are many other sides where you can find riddles!
9. Remember: One Clue Is Only Used Once!
The several riddles and puzzles that you solve all sum up to lead to one final solution at the end. However, keep in mind that one piece of information is most likely used only once in the escape game. You won't have to come back to one clue multiple times.
10. Delegate Tasks To Your Team
Division of labor is the best practice! You can work better if each team member focuses on what they are best at. This can be hard if you're playing your first escape game, but this is the most efficient technique as you get used to it.
11. What To Do When Playing With Strangers
If you don't know the people in the room too well, or if they're strangers, adjusting can be a bit hard. You can have a brief discussion before starting the game and then getting started. Remember, confidence and self-trust is key!
12. Keep A Close Track Of Time (But Don't Get Overwhelmed!)
Many people feel like working under time pressure only ruins quality. That is true, but keeping time while working in an escape room is also important.
13. Don't Take Too Much Pressure. It's Just A Game!
You have booked the room to have a good time with friends and family, so don't think of it as a battleground! Escape rooms are supposed to be a fun activity rather than a competition. Winning or losing doesn't matter. The time you spend here does.
14. Record-Breaking Escape Game Times
The least amount of time you can take in an escape room of 60 minutes is half an hour. Don't try to run too fast. You won't be rewarded for it!
15. Do Not Forget The Rules
There are certain rules and regulations in an escape room. The management will guide you on these beforehand. You can not expect clues to be hidden inside the ceiling fan or under the kitchen sink! Don't open up everything inside and become an engineer on the spot!